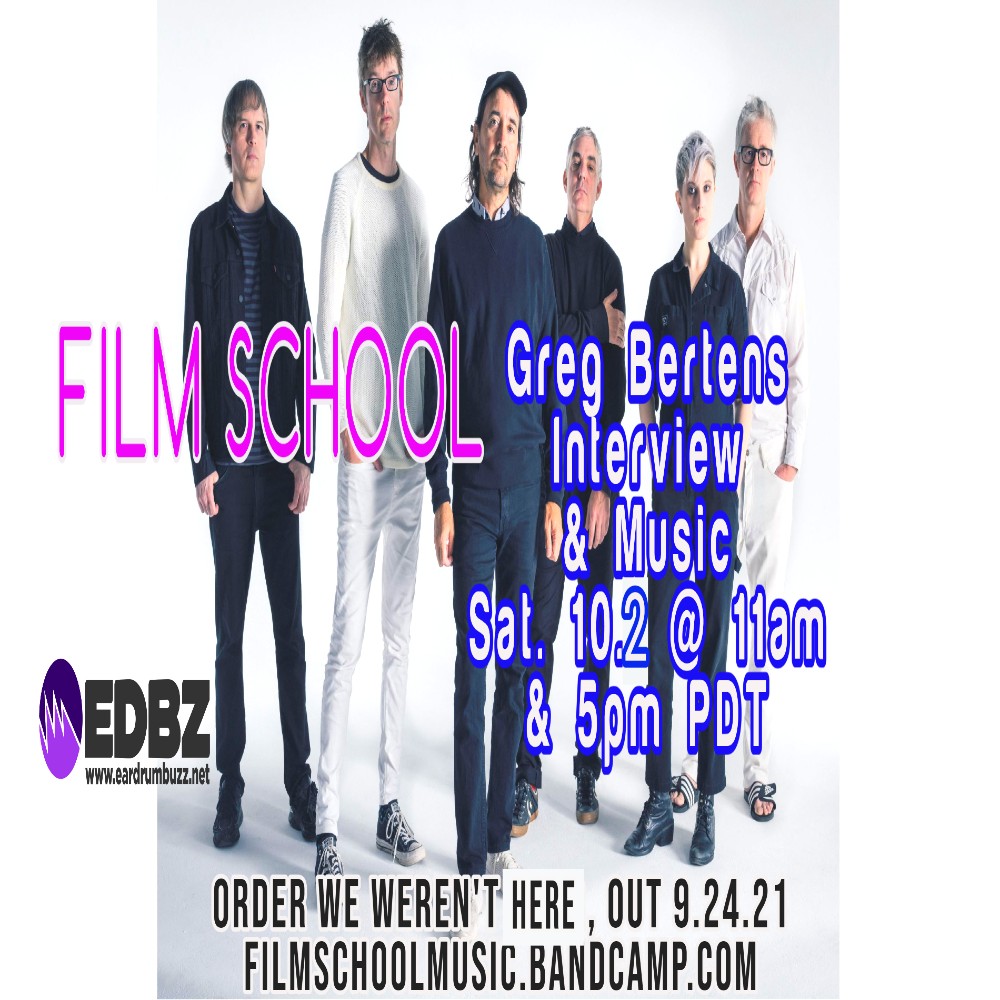 I first learned of Film School from seeing them open for Swervedriver during that band's 2008 reunion tour at the Henry Fonda Theatre. The band has released several albums, EP's and singles and has recently released We Weren't Here on Sonic Ritual Recordings. 
I sent singer/guitarist Greg Bertens some questions for a show and he was nice enough to answer them all. I put Greg amongst music from throughout Film School's brilliant career.
Hear interview shows like this one and much more at www.eardrumbuzz.net
Seek out Film School's music at: https://filmschoolmusic.bandcamp.com/
Buy We Weren't Hear on vinyl at: https://www.fatbeats.com/products/film-school-we-werent-here-lp
Listen to the show or download and listen whenever. Thanks and enjoy!
Bret