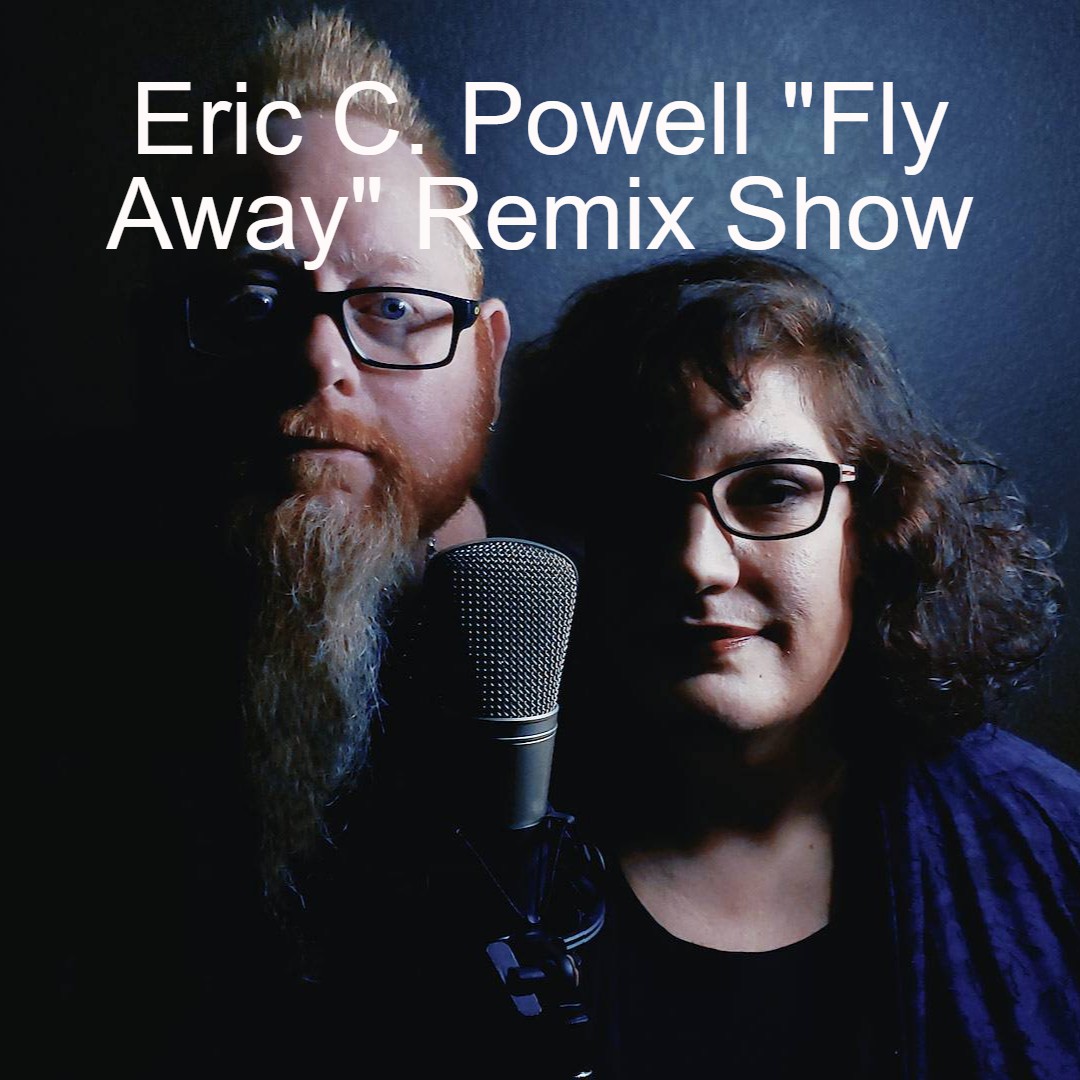 Host Jeff Burson interviews Synthwave artists Eric C. Powell and Andrea Powell about their Fly Away remix release and play songs from that album.
Originally heard on Eardrum Buzz Radio at www.eardrumbuzz.net
FLY AWAY REMIXES
Introducing FLY AWAY REMIXES from Eric C. Powell and Andrea Powell. The 14-track album highlights four key songs from FLY AWAY, reimagined and remixed by some of the best electronic producers in the indie synth community. The album will feature tracks from Nature of Wires, LorD and Master, Graflex, Andrik Arkane, and People Theatre, but also new artists we've worked with including BlakLight, Kim Lunner, Cyborgdrive, Miles Matrix, and Sorry the Hedgehog. Release to all major platforms on May 21.
Artist Preferred Store:
https://ericcpowellmusic.bandcamp.com/album/fly-away-remixes
Remixer Highlights Video:
https://youtu.be/Iwi0Ulcjh-k
ERIC C. POWELL + ANDREA POWELL BIO
Eric C. Powell + Andrea Powell are an award-winning indie synthpop synthwave electronic music duo featured on BBC Introducing. Eric's writing and production reflect his signature catchy synth tracks, strong vocals, and penetrating lyrics to challenge any listener and delight synth enthusiasts. Andrea's haunting vocals often express the longing of our hearts while saturating the soul.
facebook.com/ericcpowellmusic
twitter.com/ecpowellmusic
instagram.com/ericcpowellmusic
youtube.com/ericcpowellmusic
ericcpowellmusic.bandcamp.com
spoti.fi/2WIj7jO
facebook.com/alpowell
twitter.com/PurpleRoseAndy
---
REMIXER SHORT BIOS
Andrik Arkane With an affinity for glossy pop melodies and nightmarish beats, Andrik Arkane combines EDM, dubstep and trap with elements of metalcore and pop to create a catchy, yet edgy sound. andrikarkane.com
Cyborgdrive Spanish musician Paco Butrón aka Cyborgdrive sounds to innovation, well programmed sequences, complex rhythmic sections and concise and compelling melodies. cyborgdrive.com 
Kim Lunner Kim Lunner is an electro, synthpop, futurepop artist from Norway, living in Fredrikstad. He has been making music since 2007. facebook.com/kim.lunner 
Miles Matrix Miles Matrix is a synthwave / retrowave producer from Vienna. Influenced by the 80s and 90s, his music is sometimes hard and fast, sometimes soft and chill. vk.com/milesmatrix 
People Theatre French-based electro artist People Theatre brings the power of the 80s with a very modern touch for dark, techno, club, or synthpop styles. people-theatre.com 
BlakLight Los Angeles based dark electronic pop duo Brian Belknap (Mind Machine) & Adam Collier (Crush333, MDA and Full Frontal Disco). blaklightband.com
Graflex Graflex are an electronica duo from Lancashire, UK comprising Sam James on vocals and Ian Sharrock on keyboards.  graflex.bandcamp.com
LorD and Master Child of the 80s, LorD and Master fuses quintessentially British sensibilities with danceable, melodic synth-pop. lordandmaster.co.uk 
Nature of Wires BBC favourite & award winning synthpop / darkwave music project from the UK, writing and producing original material and remixes for artists globally since 1986. natureofwires.com
Sorry the Hedgehog Sorry the Hedgehog is the companion animal of Berlin-based songwriter / producer / DJ Eno Thiemann (aka e.no) – an outlet for his dancefloor-oriented endeavours. sorry.pet