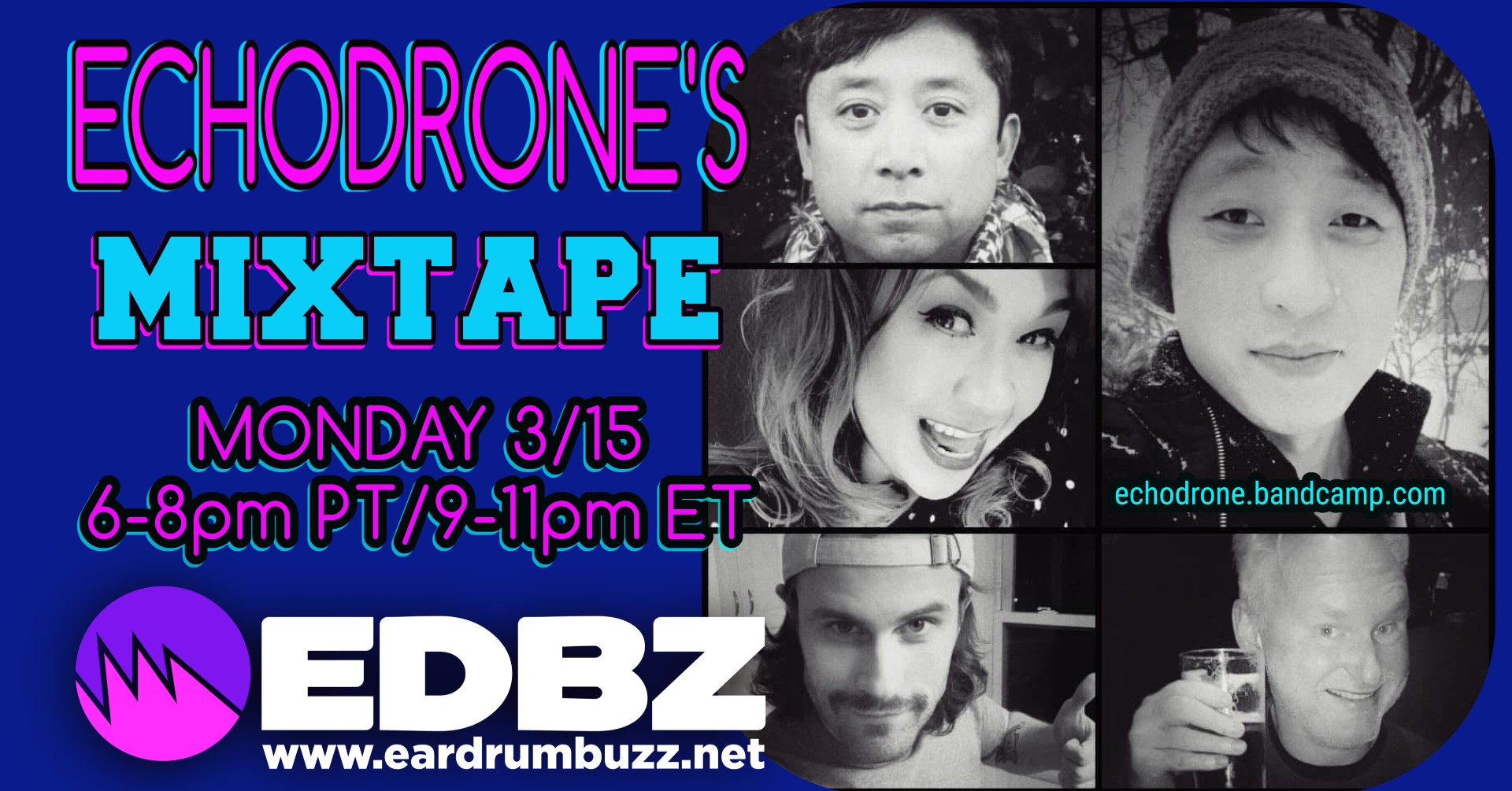 On Monday, March 15th from 6-8pm PT all five members of Echodrone introduced and played some of their favorite songs.
Eugene Suh plays Rafael by Seam, Black Horse by Gastr Del Sol, First Movement by Glenn Branca, Dripsody by Hugh Le Caine and Abba On The Jukebox by Trembling Blue Stars.
Brandon Dudley plays Digital by Joy Division, Gigantic by Pixies, Avalyn 1 by Slowdive, A Deep Sleep For Steven by Pale Saints and A Short Happy Life by Medicine.
Jackie Kasbohm plays After The K.M. Tapes by Velveteen, Today We Escape by Stun, The Recluse by Cursive and a rare demo of Gypsy by Fleetwood Mac and Estrella Guía by NAX.
Mike Funk plays Faking The Books by Lali Puna, White Wind by School of Seven Bells, The Argument by Sea and Cake, Hold On, Hold On by Neko Case,  A Stream With Bright Fish by Harold Budd & Brian Eno and Risingson by Massive Attack.
Andy Heyer plays Turnstile by Autolux,  When We Escape by Minus The Bear, Image Game by Lite and closes the show with A Slow Unfolding Of Wings by And So I Watch You From Afar.
All five members make up the Echodrone sound on their new album Resurgence, out now digitally on Bandcamp and on vinyl at Diggers Factory.
https://echodrone.bandcamp.com