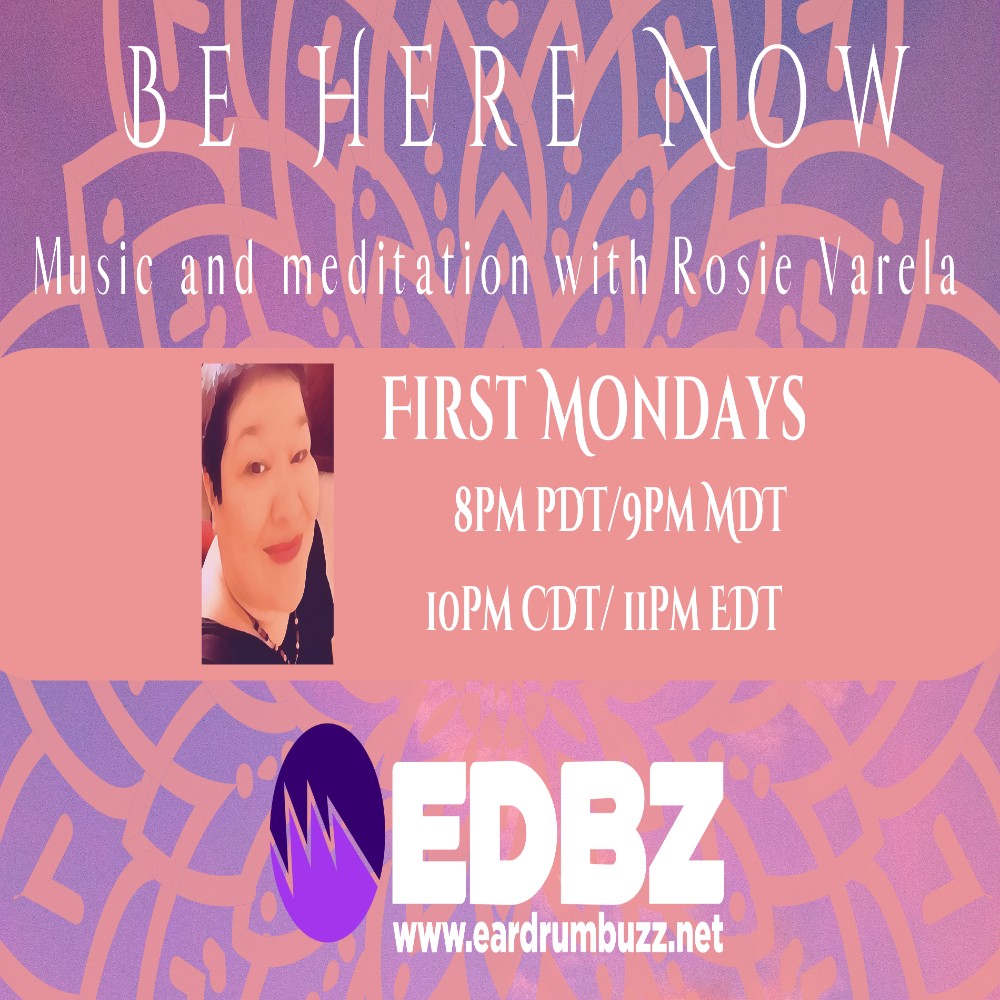 Rosie Varela, singer for EEP and The Rosie Varela Project plays music and guides you through meditational techniques on Be Here Now, her new monthly show, first Mondays at 8pm PT on Eardrum Buzz Radio.
This is her debut episode for the Eardrum Buzz Radio Second Anniversary Weekend.
Listen here or download when you need to relax and breathe.
https://hogarrecords.bandcamp.com/