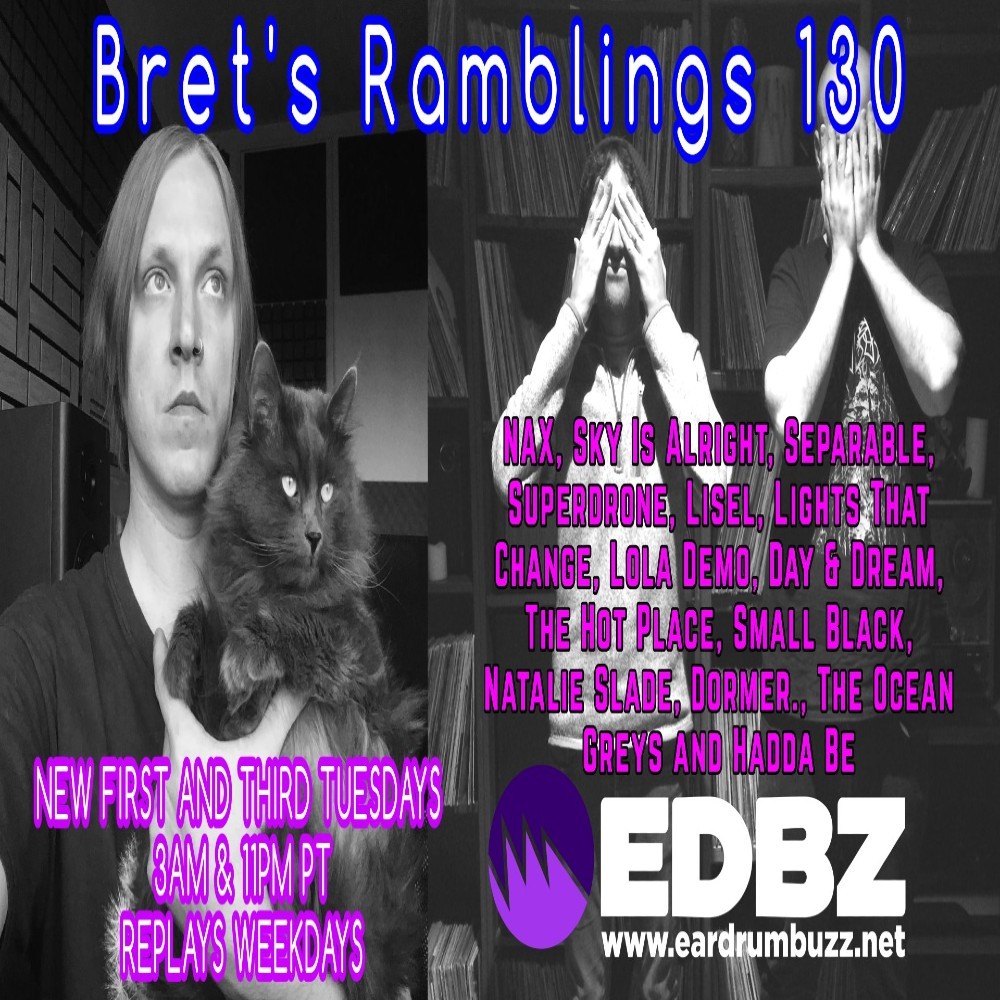 Bret's Ramblings goes big, and tall this week. I have the new single from NAX and a premiere from Sky Is Alright that you won't hear anywhere else!
Also included is another hour of songs that you'll only hear on Podbean!
SETLIST
(Song, Artist, Album)
Postcard, Small Black, Cheap Dreams
Letter To Myself, Natalie Slade, Control
I Am Not Ready To Go, Lisel, Mycelial Echo
Double Versions, Lights That Change, Incandescent
I Can't Live Like This, Lola Demo
Morning Light, Superdrone, 5
Isosceles, Day & Dream
Showdown, The Hot Place, Showdown/Absolution Single
Lost Sentiments and Wonder, The Ocean Greys, Far Beyond Us
Eyes, Seperable, Post-Death Syndrome
Sky Is Alright, Sky Is Alright, Sky Is Alright
Deep End, Dormer.
Todo Se Hizo Negro, NAX
Wait In The Dark, Hadda Be
EXTENDED PLAY
Highway, (Kevin Haskins Dub Remix), Signal Remixes
Breathe (Ian Catt Mix), Resplandor, Twilight / Breathe Ian Catt Mix Remastered 2021
Forty-Three, Hydro-Fyter, Siblings, Pt. 2
Heart, Denise Le Menice
Sweet Valentine (Motorhome Cover), Whimsical
Nostalgia Seed, Grazer
Imaginary Meaning, Benji Weiner
Santa Marta das Cortiças, Homem em Catarse
I Make Too Many Mistakes, Foresight
Dream Quest, Bellavista
All Am Now, 93MillionMilesFromTheSun, Why Do We Fall Apart
Hit That Spot, Jacket of Spiders, Jacket of Spiders
Wrong, Tombstones In Their Eyes, Looking For A Light
Desert Daze, Clustersun, Avalanche